Pisos para basquetebol – a quadra certa para o seu esporte
A madeira maciça é a escolha para a do piso de quadras cobertas para a maioria das instalações atléticas e ninguém faz melhor do que a Junckers.
A Junckers produz piso de madeira de alta qualidade oferecendo incomparável desempenho, o que permite que os melhores atletas em todo o mundo rendam o seu melhor absoluto dentro da quadra.
Como principal fabricante de tábuas para assoalho de madeira de lei sólida, a Junckers tem um histórico de longa data no fornecimento de tábuas para assoalho de esportes profissionais para quadras de basquete. Mais recentemente, em um acordo de parceria firmado com a FIBA, Federação Internacional de Basquete, a Junckers foi escolhida como fornecedor técnico oficial da FIBA EuroBasket 2017. No passado, também nos unimos à FIBA para fornecer pisos esportivos para o EuroBasket 2009, bem como para os Jogos Olímpicos de 2004 em Atenas.
Os pisos Junckers são feitos em madeira de lei sólida, uma das superfícies mais duráveis disponíveis e praticamente imbatíveis em termos de custos do ciclo de vida. Todos os nossos pisos esportivos atendem à orientação da Sports England e Sport Scotland para pisos esportivos acessíveis e são a escolha ideal para escolas, faculdades e universidades.
Os pisos esportivos Junckers são conhecidos por sua longevidade excepcional. Podem ser lixados e receber novo acabamento por várias vezes, sem prejudicar sua aparência ou desempenho. Com intervalos de 12 anos entre cada vez que é lixado, o usual tempo de vida de 60 anos será confortavelmente excedido em arenas esportivas feitas para basquete.
ESCOLHA O SISTEMA ESPORTIVO CERTO PARA OS PISOS DE BASQUETE EM QUADRAS COBERTAS
Junckers and FIBA announce long-term partnership
Junckers has signed a long-term agreement with FIBA to serve as Global Supplier of wood flooring until 2024. A multi-event partnership which will encompass FIBA's elite international competitions in the next three years, including FIBA EuroBasket 2022, FIBA Basketball World Cup 2023 and 2024 Paris Olympic Games basketball tournaments.
For many years Junckers has been partners with FiBA, and all Junckers sports floor systems are accredited by FiBA for competition in level 1, 2 and 3.
Read more about the Basketball rules and regulation on the official FIBA webpage
www.fiba.com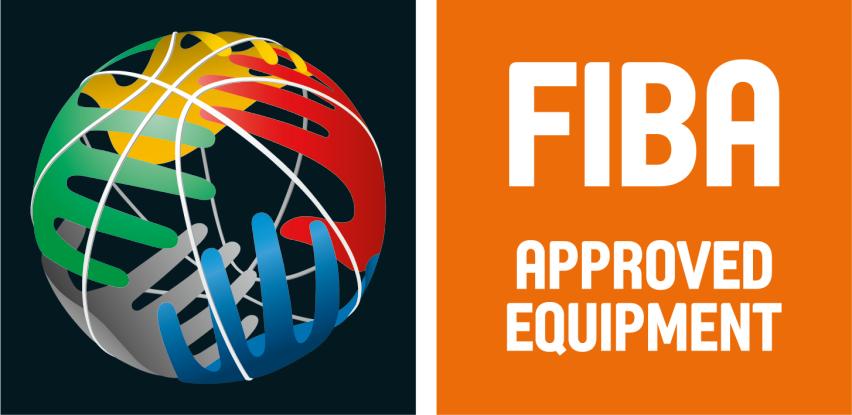 REFERÊNCIAS ESPORTIVAS INTERNACIONAIS DE BASKETBALL
FIBA INTERNATIONAL PERFORMANCE LEVEL
Pan American Games/ParaPan AM games 2019, 4 Courts
FIBA Eurobasket 2017, 5 courts in 4 countries
FIBA World Championships men U19, Cairo Egypt 2017
African Basket League, Nigeria, Gabon 2017
Euroleague Spain, FC Real Madrid, 2016
Afrobasket 2015, Palais de Sport, Yaounde Cameroon
Commonwealth Games 2014, Glasgow , United Kingdom
Paraolympics 2014, QE Park London United Kingdom
Singapore Youth Olympics 2010, Singapore
Eurobasket 2009, Spodek Hall, Katowice Poland
Euroleague 2005, Olympiysky Complex CSKA, Moscow Russia
Eurobasket 2005, Belgrade Arena, Belgrade Serbia
Olympic Games 2004, Athens Greece
Let's communicate
I understand that by filling out this form, I agree to receive e-mail messages from Junckers and can unsubscribe at any time. I accept Junckers privacy policy.